How AI is Reshaping the Marketing Landscape
Imagine a marketing campaign that feels like a conversation with a close friend, one who knows your tastes and preferences intimately. This dream is becoming a reality, as Artificial Intelligence (AI) redefines the marketing landscape, empowering marketers to craft deeply personalized and impactful experiences that resonate with consumers on a whole new level.
READ: Thriving in the AI Era: Exploring Emerging Job Opportunities
"AI is the most transformative technology of our time," says Sundar Pichai, CEO of Alphabet Inc., the parent company of Google. "It's no longer a question of if AI will change the way we live and work, but when and how quickly it will happen?"
One way AI is making an impact is through data analysis. With the ability to process massive amounts of data in real-time, AI-powered tools can uncover hidden patterns and trends, enabling marketers to make informed decisions and target their campaigns more effectively. For example, Salesforce's Einstein platform uses machine learning to analyze customer data, helping marketers understand their audience and deliver personalized content at the right time.
Streamlining The Creative Process
AI is also streamlining the creative process. Platforms like Persado leverage natural language processing (NLP) and machine learning to generate persuasive marketing copy, ultimately increasing engagement and conversions. Meanwhile, design tools like Adobe Sensei employ AI algorithms to assist marketers in creating visually stunning content with minimal effort.
READ: Dare To Invest In ABM: Get Ready For Outstanding Results
The power of AI extends to customer service as well. Chatbots, powered by AI and NLP, are becoming increasingly sophisticated, providing instant and personalized support to customers around the clock. Gartner predicts that by 2025, AI will handle 25% of all customer service and support operations, ultimately saving businesses both time and resources, and 55% of all successful emerging technology solutions will be delivered to "nontraditional" buyers – for example, outside IT – within enterprises, enabling vendors to expand into new markets and forge new customer relationships.
Despite its numerous advantages, AI's role in marketing is not without its challenges. Marketers must strike a delicate balance between personalization and privacy, ensuring they adhere to ethical practices and data protection regulations.
"The key to leveraging AI effectively is to use it as an augmentation of human creativity and empathy, not as a replacement," says Sophie Watts, a leading marketing expert and consultant. "Marketers should always prioritize genuine connections with their audience, using AI to enhance and elevate their message."
As AI continues to transform the marketing landscape, one thing is clear: those who embrace this technology will be better equipped to navigate the competitive world of modern marketing, delivering meaningful and engaging experiences to consumers.
You might also like
---
More from Semay English
---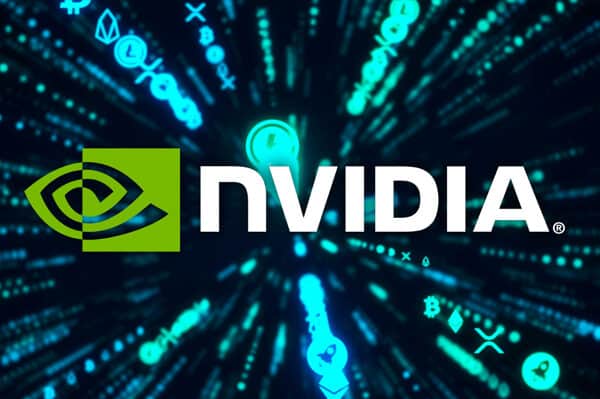 496
A Technological Powerhouse - Savior or Saboteur? Exploring the Deeper Implications NVIDIA's technological breakthroughs have redefined industries and sparked a global …
423
Thriving in the AI Era: Exploring Emerging Job Opportunities The rapid advancements in AI and automation have sparked concerns about job …
725
As we look forward to 2023 of marketing, there is much anticipation about what new technologies and strategies will shape …
Editor Picks
---