The 7Ps marketing mix was first introduced in the 1960 book Basic Marketing by E. Jerome McCarthy. Extending this model to services, the Services Marketing Mix was developed by Bernard H. Booms and Mary J. Bitner in 1981 and has since become one of the most used tools in marketing.
The 7ps Marketing Mix was Posted on November 19, 2016, by John Dudovskiy. This 7Ps stand for product, price, placement, promotion, people, process, and physical environment. The marketing mix is often used to refer to the combination of these factors that create a unique offering by a business to its customers or to business. This tac-tic mix is a set of tools that can be used to pursue the objectives of a marketing campaign. The 7Ps of marketing is a framework that can be used to help businesses develop a detailed and comprehensive marketing strategy. When used together, these elements can provide a well-rounded approach to marketing that considers all aspects of the business.
To be successful in marketing, it is important to consider the 7Ps of marketing. Each one of these elements is important to consider when developing a marketing plan. 7Ps marketing is an approach to creating a marketing mix that considers all seven elements of the marketing process. All these elements must be considered when creating a marketing mix. If one element is neglected, it can throw off the entire mix and cause problems for the company.
Product
The first P stands for the product. When creating a marketing plan, it is important to think about what product or service you are trying to sell. What are the features and benefits of your product or service? How does your product or service differ from your competitor's products or services?
Price
The second P stands for price. Pricing your product or service correctly is essential to success in marketing. You need to think about what price point will appeal to your target market and be profitable for your business.
Placement
Placement or distribution is the process and means by which goods and services are moved from the point of production to the point of consumption. It is considered one of the four key elements of the marketing mix, along with price, product, and promotion. The challenge for marketers is to create a placement strategy that best meets the needs of both their company and their customers.
Promotion
There are four main types of promotion: advertising, public relations, personal selling, and sales promotion. Each has its own strengths and weaknesses, and the mix of promotional activities should be tailored to the needs of the product or service being marketed.
Advertising is perhaps the most well-known form of promotion. It allows companies to reach a large audience with a consistent message through various mediums such as television, radio, print, and digital. However, advertising can be expensive and is not always effective in generating sales.

People
Marketing is the process of getting people interested in our product or service. It's about finding out what people want and then giving it to them. Marketing is also about creating value for the customer.
Value can be created in many ways, but it usually comes down to one of these five elements: price, placement, product, promotion, or 7 Ps marketing mix.
Price is all about how much you charge for your product or service. It's important to find a balance between what the customer is willing to pay and what you need to make a profit.
Placement is where you sell your product or service. It can be online, in a store, or through some other distribution channel. The right placement will depend on your target market and where they like to shop. Remember, people matter.
Process
The marketing process is the process that companies use to plan and implement activities designed to sell their products or services. The seven steps in the marketing process are market analysis, market planning, target market selection, product development, pricing, promotion, and placement.
Most companies follow the traditional marketing process, which begins with market analysis. Marketers use market analysis to understand the needs and want of their target market. They then use this information to develop a marketing plan. The next step is target market selection. marketers must decide who they want to reach with their product or service.
After selecting a target market, marketers must develop a product that meets the needs of that market. They must also determine what price to charge for the product. Promotions are then developed to communicate the value of the product to the target market.
Physical Environment
In marketing, the physical environment is the place where customers interact with the product or service. It can be a brick-and-mortar store, an online store, or even a virtual market. The physical environment can influence the customer's decision to buy, as well as the perceived value of the product or service.
The physical environment is just one aspect of marketing, but it's an important one. Creating a positive and inviting space can help increase sales and build customer loyalty.
The 7ps Marketing Mix is a powerful tool that can be used to create a successful marketing strategy. However, it is important to remember that each company is different, and each situation is unique. Therefore, it is important to tailor the 7ps to fit the individual company's needs. With careful planning and execution, the 7ps Marketing Mix can be an asset in achieving success.
Marketing Tactic to Reach Your Goal Faster
If you're looking to reach your target market faster, consider using one of these effective marketing tactics:
Define your target market. This may seem like a no-brainer, but it's important to take the time to really think about who your ideal customer is. What are their demographics? What needs or pains do they have that your product or service can address? Once you have a good understanding of who you're targeting, you can more easily develop messaging and strategies that will resonate with them.
Use social media strategically. Social media is a great way to reach many people quickly and relatively cheaply. But it's important to use it wisely – don't just spam your followers with sales pitches. Instead, focus on creating interesting and useful content that will help build relationships with potential customers.
Invest in paid advertising.
As the world of marketing changes, so do the strategies and tactics that businesses need to employ to be successful. To stay ahead of the curve, businesses need to regularly evaluate and optimize their marketing tactics.
There are several factors to consider when optimizing marketing tactics. The first is to align marketing strategy with business goals. What are the company's sales goals? How can marketing help to achieve them? Once business goals are clear, target customers can be identified, and a plan can be developed to reach them.
Another important consideration is the customer experience. Every touchpoint with a customer should be positive and consistent. From initial contact through purchase and beyond, customers should have a great experience with your brand. This will ensure they keep coming back for more.
Solid Strategy Marketing Mix
Strategy and marketing go together. A company's strategy defines its goals and objectives, and the marketing mix is the tool that helps to achieve them. The right mix of marketing activities will generate the desired results in terms of growth and performance.
The most effective marketing mix will vary from business to business, but there are some common elements that should be included in any solid strategy. First, businesses need to identify their key markets and understand what motivates their customers. Second, they need to define their value proposition and choose the right channels to reach their target audience.
Channel marketing is the process of developing and managing a company's channel sales strategy. This involves working with partners to promote and sell the company's products or services. Channel marketing is an important part of any company's overall marketing and sales strategy.
An effective channel marketing strategy will consider the various types of channels that are available to reach potential customers. The most common types of channels include retailers, distributors, and online platforms. each type of channel has its own strengths and weaknesses, so it's important to choose the right mix of channels to reach your target audience.
Once you've selected your channels, you need to develop a plan for how you will promote your products or services through each one. This plan should include specific goals and objectives, as well as strategies for how you will achieve them.
Customer Loyalty
There are a few key things to keep in mind when it comes to customer loyalty. First and foremost, you need to have a strategy in place. This means having a plan for how you're going to target your customers and what sorts of sales and marketing tactics you'll use. Without a strategy, it's very difficult to create loyalty among your customer bases.
Once you have a strategy in place, it's important to focus on creating a great customer experience. This means making sure that every interaction your customers have with your business is positive and helpful. If you can do this, they're more likely to be loyal to your brand.
Finally, it's important to remember that loyalty takes time to build. It's not something that happens overnight. So don't get discouraged if you don't see results immediately.
Customer Experience
The way a company treats its customers says a lot about the business. Creating a strategy that prioritizes the customer experience can help businesses to differentiate themselves from the competition and build brand loyalty. Marketing and sales play a big role in this, and so does having a plan that considers customer needs and how best to target them. By making sure that every touchpoint with the customer is positive, businesses can create an experience that will keep customers coming back.
Defining Targeting
In marketing, targeting is the process of identifying and focusing on a specific group of consumers within the larger market who share common needs or characteristics. By targeting a particular segment of the population, businesses can more effectively market their products or services to that group, and ultimately boost sales.
There are several different ways to target consumers, depending on the product or service being offered. For example, businesses may target customers by geographical location, age, gender, income level, or even lifestyle choices. Once a target market has been identified, businesses can then develop a marketing plan and sales strategy specifically tailored to that group.
With so many different options available for targeting consumers, it can be difficult to know where to start. However, by taking the time to identify your ideal target market, you can ensure that your marketing efforts are better targeted and more likely to be successful.
Have Specific Goal
To be successful, we need to have a clear and specific goal in mind. This goal should be aligned with overall strategy, and it should guide marketing and sales efforts. Without a specific goal, we will likely struggle to achieve desired results.
To determine what your business's specific goal should be, start by thinking about what you want to achieve. Do you want to increase sales by X percent? Do you want to enter a new market? Do you want to launch a new product? Once you have determined what you want to achieve, develop a plan for how you will reach your target.
Your specific goal should be realistic and achievable, and it should be something that you can measure. By setting a specific goal and devising a plan to reach it, you can increase your chances of achieving success.
In order to create a successful marketing mix, businesses need to find the sweet spot between too many and too few marketing tactics. The key is to have just the right number of strategies in place to reach your target audience without overwhelming them.
Some businesses make the mistake of using too many marketing tactics, which can be confusing for consumers and cause them to tune out your message. On the other hand, not using enough marketing strategies can make it difficult to reach your full potential customer base.
The sweet spot for your business will depend on a few factors, including your budget, target market, and desired results. However, there are a few general guidelines you can follow to ensure you're not over- or under-doing it with your marketing mix. Take a close look at your target market and determine what channels they're most likely to use.
Your marketing strategy should be fluid and ever-changing. What works today may not work tomorrow, so it's important to keep your finger on the pulse of the latest marketing trends. Keep your eye on the competition and always be ready to adapt and change course when necessary. With a little hard work and a lot of dedication, you can make your business a success.
You might also like
---
More from Semay English
---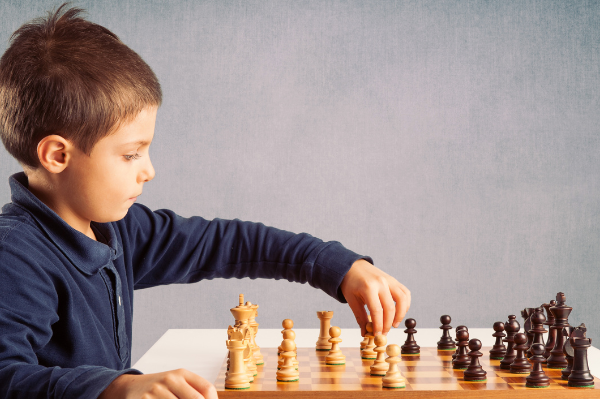 495
Unpacking Strategic Thinking: Lessons from Dorie Clark What do you imagine when you hear strategic thinking? Strategic thinking is more often than …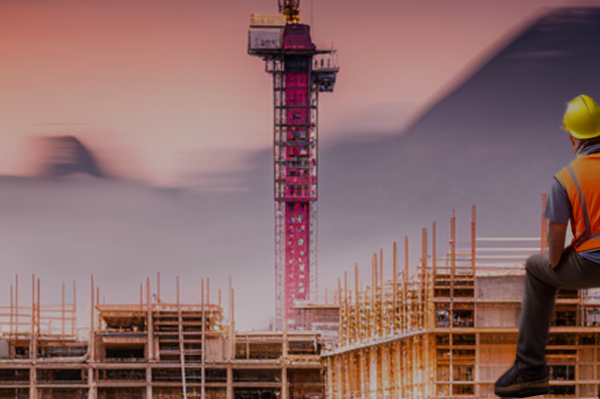 518
How SaaS is Disrupting the Construction and Infrastructure Industries The construction and infrastructure sectors are among the most significant industries globally, …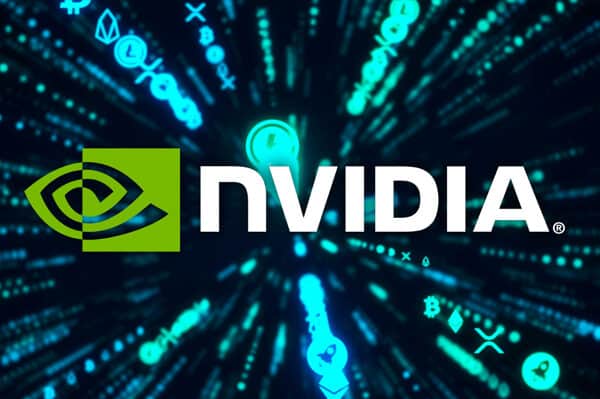 669
A Technological Powerhouse - Savior or Saboteur? Exploring the Deeper Implications NVIDIA's technological breakthroughs have redefined industries and sparked a global …
Editor Picks
---