The Ever-Changing Landscape of Marketing
In 2022, marketing will be all about customer experience. Businesses will focus on creating unique, personalized experiences for their customers that will keep them coming back for more. There will be a shift away from traditional marketing methods, such as advertising and mass emails, and towards more innovative approaches, such as interactive content and personalization. The goal will be to create an emotional connection with the customer that will make them loyal to the brand.
Marketing is always changing and evolving. As technology changes, so do the ways that companies market their products and services. It's important for businesses to keep up with the latest marketing trends to remain competitive. Creating a positive customer experience is essential for any business that wants to succeed. By understanding and focusing on creating a great customer experience, businesses can stay ahead of the competition.
To create a successful marketing campaign in 2022, we must understand the latest trends and how to properly utilize them.
A successful marketing campaign can be the difference between sustaining a thriving, profitable company and being left behind, losing business to your competitors. Keeping on top of the latest trends in marketing can help keep your solutions top of mind for your existing customers while consistently feeding new prospects into your sales pipeline.
One of the most important aspects of a successful marketing campaign is knowing your target audience. Without this key element, your campaigns will be less effective, and you won't be able to reach your full potential. Once you know who your target audience is, you can begin creating content that is tailored specifically for them, and for sure build a customer experience and ecosystem inside it.
Another crucial element of a successful marketing campaign is having a clear and concise message. Your message should be easy for your target audience to understand, and it should be something that they can relate to.
Marketers are looking ahead to the latest trends that will shape their strategies in the coming year. Here are three key trends that will dominate marketing in a couple of years:
The continued rise of e-commerce: With more consumers than ever shopping online, businesses will need to focus on their e-commerce strategies to stay competitive. This means investing in a strong online presence, including a well-designed website and robust social media platforms.
The growth of digital marketing: As businesses shift their budgets away from traditional advertising channels, digital marketing will continue to grow in popularity. This includes strategies like search engine optimization (SEO), content marketing, and social media advertising.
The importance of customer experience: In an increasingly competitive landscape, businesses need to focus on delivering a great customer experience (CX).
Pivoting and Evaluate Tactic Effectiveness
Marketing strategies are shifting and it's becoming more difficult to keep up with the latest trends. Many businesses are finding that what worked last year no longer works this year. To stay ahead of the curve, businesses need to be constantly pivoting their marketing strategies.
It's become increasingly important to have an agile marketing strategy that can quickly adapt to the ever-changing landscape. Businesses need to be prepared to shift their tactics as new opportunities and challenges arise.
By being flexible and adaptable, businesses can stay one step ahead of their competition. Those who can effectively pivot their marketing strategies will be well-positioned for success in the coming year.
Evolving A Brand to Stay Relevant

As a business owner, you know that to stay relevant and keep up with the competition, you must continuously evolve your brand. But what does that mean in the age of social media? With so many channels to choose from, how do you know which one is right for your business?
The answer is all of them. To reach the widest audience possible, you need to be present on all major social media platforms. But that doesn't mean you have to change your brand identity for each one.
What it does mean is that you must be flexible and adapt your content and messaging to fit each channel. For example, on Facebook, you might focus on longer-form content that tells a story about your brand. The evolution of your brand is key to harnessing the power of each channel.
Emphasize Brand and Delight

Many brands are emphasizing comfort and delight. This can be seen in the way that they emphasize peace of mind, tradition, and family, especially during the pandemic. By doing so, these companies are hoping to create an emotional connection with their customers.
In a time when the world is constantly changing, it can be difficult to feel secure. Brands that emphasize peace of mind are trying to provide some stability in an uncertain world. They want their customers to know that they can rely on them for reliable products and services.
Tradition is another way that brands are emphasizing comfort and delight. Many people are looking for ways to connect with their heritage and roots. Brands that focus on tradition can provide this sense of connection. Family is also an important part of life for many people.
Building Data Strategies

Organizations are looking to data customers for help in building data strategies that will ensure privacy while still providing the company with the insights it needs.
Data privacy has become a major concern for companies in recent years, and they are now turning to data customers for help in building strategies that will protect customer information.
Organizations need to find a balance between using customer data to improve their business and ensuring that this data is protected. Data customers can help organizations build the right strategy to achieve this balance.
Storytelling on Digital Video Platform

As digital video platforms continue to grow in popularity, so does the use of storytelling tools to improve the experience for viewers. Brands and channels are using these tools to create a more personal connection with their audiences and to better engage them with the content.
Some of the most popular storytelling tools being used on digital video platforms include:
Using data to understand viewer behavior and preferences
Telling stories through interactive experiences
Utilizing personalization feature
By understanding their audience and using these tools, brands and channels can create a more engaging and enjoyable experience for viewers. In turn, this can lead to increased viewership and loyalty from viewers.
Authentic Long-Form Content
In today's content-saturated world, it can be hard to stand out. But if you want your content to truly resonate with your audience, you need to create authentic long-form content.
What does that mean, exactly? It means understanding what your audience is looking for and then delivering it in a way that is genuine and relatable. It means creating content that is more than just a listicle or a how-to guide – it needs to be something that will really speak to your audience and make them feel connected to your brand.
So how do you go about creating this kind of content? The first step is understanding your audience and what they want to see from you. Take the time to really get to know them – their interests, their needs, their pain points.
Digital Marketing Approach With AI
Digital marketing is constantly evolving and as such, so should your approach. Here are the latest digital marketing trends, strategies, and tactics to keep you ahead of the curve and drive results.
First, let's take a look at some digital marketing trends. Video content is more popular than ever and it's not slowing down. In fact, Cisco predicts that by 2021 and so on, 80% of all internet traffic will be video. So, if you're not using video in your digital marketing strategy, you need to start. Another trend we're seeing is the rise of voice search. With devices like Amazon Echo and Google Home becoming more popular, it's important to optimize your website for voice search. Personalization is key in today's market. People want content that is relevant to them and their interests.
One of the newest and most popular digital marketing strategies is using Amazon Echo and Google Home devices to reach consumers.
Amazon Echo and Google Home are voice-activated devices that allow users to perform various tasks, such as setting alarms, adding items to shopping lists, and playing music. In order for these devices to work, users must first download the corresponding app onto their smartphone. Once the app is installed, the user can then begin voice-activating the Amazon Echo or Google Home device.
What makes these devices so appealing for marketers is that they're always listening for keywords that trigger certain actions. One way to stay ahead of the curve is to embrace new technologies as they become available. Amazon Echo and Google Home are two examples of innovative devices that can be used for marketing purposes.
Here are some advantages of using Amazon Echo and Google Home for marketing:
Increased reach: By placing an Amazon Echo or Google Home in your office or store, you can reach a wider audience with your marketing messages. Customers who interact with these devices will hear your ads and promotions as they go about their day.
Improved targeting: These devices offer improved targeting capabilities compared to traditional advertising methods.
As more and more people adopt Amazon Echo and Google Home, it's important for marketers to understand the benefits these devices offer. By understanding how users interact with these devices, marketers can develop strategies and tactics to take advantage of this new technology.
One benefit of Amazon Echo and Google Home is that users are able to search for information using natural language. This means that marketers can use keywords that are more natural and conversational to reach their target audience.
Another benefit is that these devices offer hands-free interaction. This means that users can multitask while using them, which makes them more likely to listen to audio content such as podcasts or music. This presents an opportunity for marketers to create audio content that can be consumed while users are doing other tasks. Finally, Amazon Echo and Google Home offer a personalized experience for users.
When it comes to using Amazon Echo and Google Home, there are a few things you should keep in mind. First, think about what keywords you want to use. This will help you target your audience more effectively. Second, consider what tactics you want to use. This will give you an advantage over other users who are not as strategic.
The marketing landscape is always changing, and businesses must keep up in order to stay competitive. As customers' expectations and needs evolve, so too must the way businesses market to them.
Digital marketing is one of the most important tools in a business's arsenal, and it is always evolving. AI is playing an increasingly important role in marketing, as it can help businesses personalize the customer experience and make automated decisions.
In a rapidly changing marketing landscape, companies must be creative to stand out. Great customer experience is essential, but not always enough on its own in the digital age. Here are four examples of companies that are thinking outside the box to stay ahead of the curve.
Company A is using virtual reality to give customers a realistic preview of their products.
Company B is rethinking the traditional loyalty program, offering more personalized rewards that customers actually want.
Company C is using data analytics to create more targeted and effective marketing campaigns.
Company D is investing in chatbots and artificial intelligence to provide 24/7 customer support.
Businesses that don't keep up with the latest changes in marketing will quickly fall behind their competitors. To stay ahead of the curve, they must be constantly innovating and adapting their strategies to meet the ever-changing needs of their customers.
It means that businesses need to be agile and adapt to the latest trends to stay ahead of the competition. Marketing teams need to be constantly learning and experimenting to find new ways to reach and engage their target audiences. With the right mix of creative thinking and data-driven analysis, businesses can stay ahead of the curve and keep their customers coming back for more.
You might also like
---
More from Semay English
---
How SaaS is Disrupting the Construction and Infrastructure Industries The construction and infrastructure sectors are among the most significant industries globally, …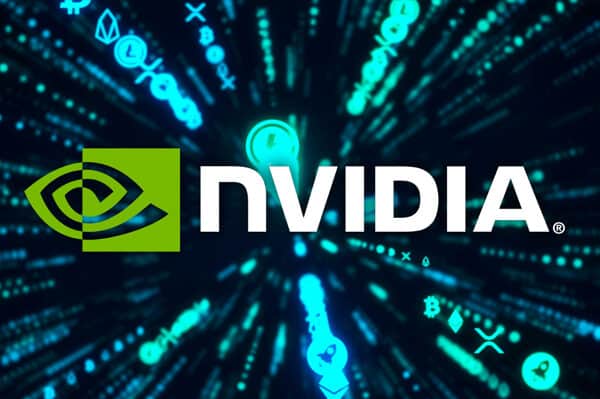 256
A Technological Powerhouse - Savior or Saboteur? Exploring the Deeper Implications NVIDIA's technological breakthroughs have redefined industries and sparked a global …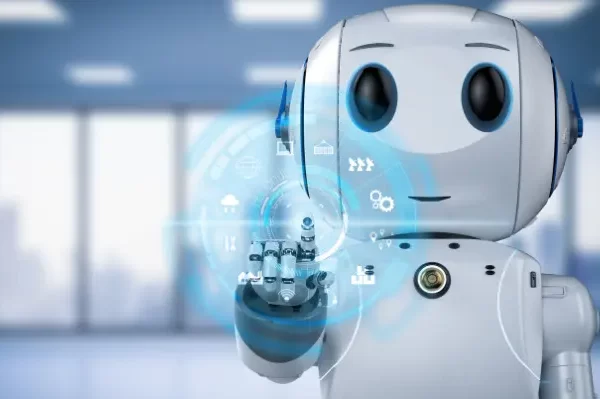 210
How AI is Reshaping the Marketing Landscape Imagine a marketing campaign that feels like a conversation with a close friend, one …
Editor Picks
---