Are you Ready to Start Your Digital Marketing Journey?
As the world progresses, so does technology. This means that the way we market our businesses must also change to stay ahead of the curve. Digital marketing is constantly evolving, and it can be hard to keep up with the latest trends. Digital marketing can be defined as "the process of promoting a brand or product using various forms of electronic media." This includes things like search engine optimization (SEO), content marketing, social media marketing, and email marketing. Basically, anything that is done online to promote a product or brand can be classified as digital marketing.
However, by staying up to date on the latest digital marketing techniques, you can ensure that your business is getting the most out of its online presence. Digital marketing is the process of using online channels to promote and grow your business, it's to promote and sell products or services it can be a very effective way to reach new customers and grow your company. It includes everything from email marketing and social media posts to paid ads and search engine optimization. However, it is important to optimize your digital marketing strategy for the best results.
Digital marketing can be an extremely effective way to reach a large audience, but it can also be overwhelming for businesses that are new to the world of online marketing. The key is to start small and focus on one or two channels that you think will be most effective for your business.
Once you have a handle on digital marketing, you can start to experiment with other channels and strategies. The important thing is to keep track of what works so you can continue to invest in the strategies that are most effective for your business.
An effective digital marketing strategy is key to success for any business in the modern age. But what exactly is digital marketing, and how can it be used to achieve success? This can be done through a variety of means, including search engine optimization (SEO), pay-per-click (PPC) advertising, social media marketing, and email marketing.
When used effectively, it can be a powerful tool for driving sales and growing a business. However, it's important to understand how to use each channel effectively, as well as how to measure results.
If you're looking to take your business to the next level with digital marketing, here are a few tips on how to get started:
Define your target audience and objectives.
Research which online channels will work best for reaching your target audience.
Create engaging and compelling content that speaks to your target audience. Use performance marketing tactics to track and measure your results.
Make sure to continually test and improve your digital marketing strategy.
Understanding Digital Channels
Digital channels are how digital marketing communications are delivered. Common digital channels include email, websites, social media, and online advertising.
A thorough understanding of digital channels is essential for any organization that wants to effectively reach its target audience through digital marketing. By understanding how each channel works and what role it plays in the larger digital marketing ecosystem, organizations can create a cohesive and effective digital marketing strategy.
Digital channels provide organizations with a direct way to reach their target audiences. When used correctly, they can be highly effective in driving engagement and conversions. However, because there are so many different types of digital channels, it is important to carefully select the ones that will work best for your organization and your specific goals.
Optimize Social Media
Social media is one of the most popular forms of marketing in the world. It allows businesses to connect with their customers and create a relationship between them. However, social media can also be a great way to waste time and money if it's not used correctly.
Here are some tips to optimize your social media use:
Know your audience. The first step to any good marketing campaign is understanding who your target audience is. Once you know who you're trying to reach, you can tailor your content and messaging to them specifically.
Set goals and objectives. What do you want to achieve with your social media marketing? Without specific goals, it's tough to measure success. Do you want more website visitors? More sales? More engagement? Set measurable goals so you can track your progress.
Create compelling content. When it comes to digital marketing, creating compelling content is key. After all, without great content, your social media campaigns will fall flat, for instance write headlines that pack a punch. Your headline is the first thing people will see, so make sure it's eye-catching and packs a bit of a punch. Use strong visuals because people are visual creatures, so incorporating images or videos into your content will help capture their attention. Keep it short and sweet. No one wants to read a long, drawn-out article. Get to the point and deliver your message in a clear, concise way.
Paid Ads
Paid ads allow you to specifically target your audience with laser precision, increasing the chances that they will see your ad and act. Paid ads also give you instant visibility and can quickly generate leads and sales for your business. If you're looking to get the most out of your digital marketing efforts, then paid ads should be a key part of your strategy. By carefully targeting your audience and crafting compelling ad copy, you can achieve amazing results with paid advertising.
While free traffic is the lifeblood of most digital marketing campaigns, paid advertising can be a great way to jumpstart your results. Here are three examples of effective paid ads that you can use to get more traffic and conversions for your business. I'll give you an example:
Facebook Ads
With over 2 billion active users, Facebook is one of the best places to advertise online. You can target people by interests, demographics, and even behaviors. For example, you could target people who live in your city and are interested in health and fitness, Facebook is integrated with Instagram and WhatsApp as well.
Google AdWords
Google AdWords is the largest advertising network in the world. You can create text, image, or video ads that show up when people search for keywords that you've selected.
Google AdWords can be a very effective way to reach potential customers and generate leads. However, it is important to understand how the platform works before you invest too much money into it. Otherwise, you may end up wasting a lot of money on ineffective ads.
Search Engine Marketing
SEM is a form of digital marketing that involves optimizing a website for Google search results. It is one of the most effective ways to reach potential customers and grow a business.
To be successful at SEM, you need to understand how Google works and what people are searching for. You also need to create compelling content that will rank high in Google's search results. Search engine marketing can be a daunting task for even the most experienced digital marketers. But with a few simple tips, you can optimize your search engine marketing campaigns for better results. Start by doing your research. Keyword research is essential for any SEM campaign. You need to identify the right keywords to target based on your business goals. Once you have a list of relevant keywords, you can start creating your ad campaigns.
Next, focus on quality over quantity. It's more important to have a few high-quality ad campaigns than many low-quality ones. Make sure your ads are well-written and relevant to your keywords. Otherwise, you'll just be wasting money on ads that no one will see or click on. Finally, don't forget to track your results.
Search Engine Optimization
As the world of digital marketing continues to evolve, so does the importance of search engine optimization (SEO). Once considered a dark art, the practice of optimizing websites and content for search engines is now an essential part of any digital marketing strategy.
But what exactly is SEO? And how can it be used to improve your digital marketing efforts? We'll take a closer look at SEO and how you can use it to boost your online visibility.
First, let's define what SEO is. Simply put, SEO is the process of improving the visibility and ranking of your website and content in search engine results pages (SERPs). This can be achieved through a variety of techniques, including optimizing your website for specific keywords, creating high-quality content, and building links from other websites. Digital marketing and SEO go together. Is the process of optimizing a website for Google search with the goal of earning higher web traffic levels and improving the visibility of the site.
SEO is important because it helps improve the visibility of a website. The higher a website appears in Google search results; the more likely people are to visit it. There are a few different techniques that can be used to improve SEO, including keyword research, link building, and content optimization. By using these methods, businesses can improve their chances of ranking higher in search results and attracting more visitors to their site.
Paid Per Click (PPC)
To make it simple, PPC is an online advertising model in which advertisers display ads on web pages and pay the publisher (usually a website owner or a network of websites) when the ad is clicked. PPC is a popular advertising model because it allows advertisers to target ads to specific groups of consumers, and it is relatively easy to track results. In addition, PPC can be a cost-effective way to reach potential customers. When choosing a PPC provider, it is important to consider your goals and objectives. You will also want to compare pricing and features to find the best fit for your needs. Do your own research before running!
Content Marketing
As a digital marketer, you know the importance of an effective website. But to draw potential customers to your site, you need more than just great design and compelling copy. You need a content marketing strategy.
Content marketing is the process of creating and distributing valuable, relevant, and consistent content to attract and retain a clearly defined audience — and, ultimately, to drive profitable customer action.
A successful digital marketing strategy must include a robust content marketing plan. After all, without quality content, there is little to market in the first place. But what makes for valuable, relevant content?
First and foremost, your content must be original. That means no plagiarism, no scraping other people's work, and no copying and pasting from other sources. Not only is this bad practice, but it also won't do anything to help your SEO or organic search ranking.
Your content should also be well-written and free of errors. This seems like a no-brainer, but you'd be surprised how many companies put out subpar content with typos and grammatical errors. If you want your company to be taken seriously, make sure your content is up to par.
The Benefit of Digital Marketing
In the past decade, digital marketing has taken the business world by storm. By utilizing various online platforms and tools, businesses of all sizes have been able to reach new heights in terms of growth and performance. Here are just a few of the many benefits that digital marketing can offer:
Increased visibility: With so many people now using the internet on a daily basis, it's important for businesses to have an online presence. By implementing a digital marketing strategy, you can ensure that your business is seen by your target audience.
Greater reach: Unlike traditional marketing methods, digital marketing allows you to reach a global audience with ease. This is thanks to the internet being accessible from anywhere in the world.
Cost-effective: One of the biggest advantages of digital marketing is that it's relatively affordable in comparison to other marketing techniques. Matter most, digital marketing gets measurable result to inform your strategy.
Compared to traditional marketing methods, digital marketing allows you to track your ROI more accurately. This means that you can see how effective your campaigns are and make necessary adjustments on the fly. Digital marketing also allows you to target a specific audience with laser precision. You can use data gathered from online platforms to create buyer personas and target your ads accordingly.
By creating a strong online presence, businesses can reach a wider audience and build brand awareness. Additionally, digital marketing can be used to generate leads and drive sales. To be successful, businesses need to create a comprehensive digital marketing strategy and invest in experienced professionals. Overall, digital marketing is a more efficient way to connect with customers and grow your business. If you're not already using digital marketing techniques, now is the time to start!
You might also like
---
More from Semay English
---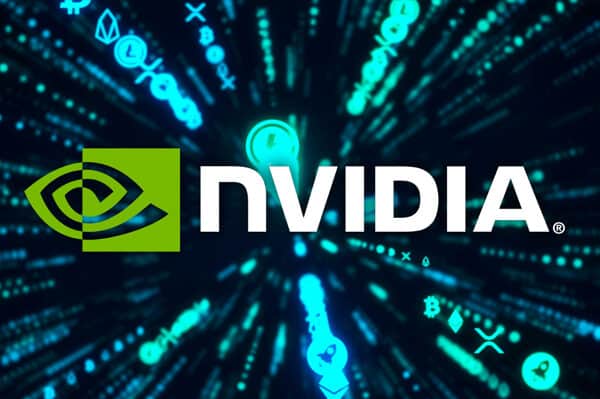 255
A Technological Powerhouse - Savior or Saboteur? Exploring the Deeper Implications NVIDIA's technological breakthroughs have redefined industries and sparked a global …
183
Thriving in the AI Era: Exploring Emerging Job Opportunities The rapid advancements in AI and automation have sparked concerns about job …
472
As we look forward to 2023 of marketing, there is much anticipation about what new technologies and strategies will shape …
Editor Picks
---