If you're looking to improve your Account-Based Marketing (ABM) skills in the B2B market, then you've come to the right place! ABM is an effective tool used by businesses to identify and target their ideal customers. It allows them to develop strategies that will help them reach those customers and build relationships with them. In this article, we'll explore the basics of ABM and how it applies to B2B marketing.
Account-Based Marketing (ABM) is a strategic approach to marketing in which a company focuses its resources and efforts on a set of specific target accounts. This type of marketing is becoming increasingly popular, as it allows organizations to target their efforts at high-value accounts that are likely to drive the greatest return on investment. ABM is especially effective for B2B companies, as it helps them build relationships with decision-makers, nurture leads, and close more deals. By personalizing and tailoring marketing messages to specific accounts, ABM can help companies differentiate themselves in a crowded marketplace.
Get a Targeted Approach to Your Marketing with Account-Based Marketing
1. Define Your Target Audience: Before creating an ABM strategy, it is important to clearly define who your target audience is. Think about the types of companies or individuals that would benefit from your product or service.
2. Develop Your Value Proposition: Developing a strong value proposition is essential for any successful ABM strategy. This should include a clear explanation of what makes your product or service unique and why your target audience would benefit from it.
3. Set Goals & Objectives: Setting goals and objectives for your ABM strategy will help you measure its success and determine whether or not it is meeting your expectations.
4. Identify & Engage Your Target Accounts: Once you have identified your target accounts, you can begin to engage them through various tactics such as email campaigns, webinars, and social media.
5. Measure & Optimize Your Strategy: As you progress with your ABM strategy, it is important to measure its success and make adjustments as needed. This will help you optimize your strategy and ensure that it is meeting your goals and objectives.
By following these steps, you can create a successful ABM strategy that will help you engage your target accounts and drive growth for your business.
Challenges to Overcome When Implementing ABM
Implementing an account-based marketing (ABM) strategy requires a significant investment of time and resources, and can be a challenging undertaking. There are several key challenges to be aware of when considering an ABM approach.
First, ABM requires an extensive amount of data to be collected and analyzed. This data should identify and segment target accounts, and include insights about their preferences and purchasing history. Leveraging data from multiple sources can be a complex and time-consuming process.
Second, ABM requires a shift in organizational culture. It is essential to create a team that is focused on the customer experience and the customer journey. As ABM is a customer-centric approach, teams must be willing to collaborate across departments and functions in order to effectively target and engage with key accounts.
Third, ABM requires the right technology infrastructure. A successful ABM strategy requires the use of marketing automation and other tools to track, analyze, and report customer interactions. It is important to ensure that the right technology is in place in order to effectively execute an ABM strategy.
Finally, ABM requires a long-term commitment. ABM requires a sustained investment of resources in order to build and maintain relationships with key accounts. It is important to ensure that teams are dedicated to the long-term success of the ABM strategy.
In conclusion, while ABM can be a successful approach to marketing, it is important to be aware of the challenges that can arise when implementing an ABM strategy. By understanding these challenges and taking the necessary steps to address them, organizations can successfully implement an ABM strategy and achieve their desired results.
Implementing ABM can be a daunting task, but it is not an insurmountable one. By properly preparing and equipping yourself with the right tools and knowledge, you can overcome any challenges your organization may encounter. With the right strategy, ABM can be an incredibly powerful marketing tactic that unlocks a world of possibilities. By leveraging its targeting power, businesses can generate more leads, drive better ROI, and increase customer loyalty.
You might also like
---
More from Semay English
---
Unpacking Strategic Thinking: Lessons from Dorie Clark What do you imagine when you hear strategic thinking? Strategic thinking is more often than …
How SaaS is Disrupting the Construction and Infrastructure Industries The construction and infrastructure sectors are among the most significant industries globally, …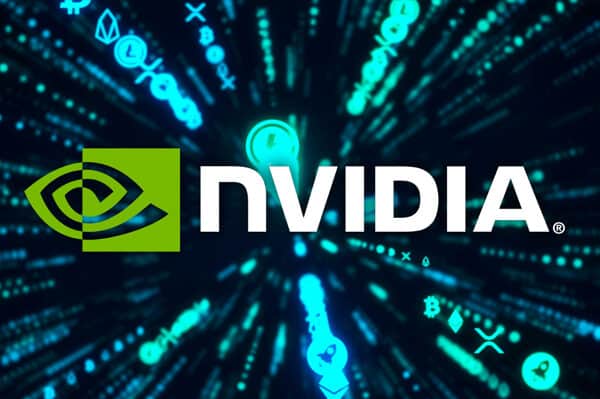 256
A Technological Powerhouse - Savior or Saboteur? Exploring the Deeper Implications NVIDIA's technological breakthroughs have redefined industries and sparked a global …
Editor Picks
---